The UPnP Stack SDK is a Library and Application to realize DLNA functionality. The solution lets a device manufacturer add the UPnP AV (a.k.a DLNA) functionailty to their product with WiFi or other network capability. The product is available as a customer integrated module or with complete integration by Winwap.

(Video for China / 中国客户可以点击这里收看视频)
By adding the Winwap UPnP AV Stack SDK to any networked device, the device can:
DMC - Control other devices that share Multimedia or Player capability in the network
DMS - Share it's multimedia with other devices in the network
DMR - Share it's player capabilities with other devices in the network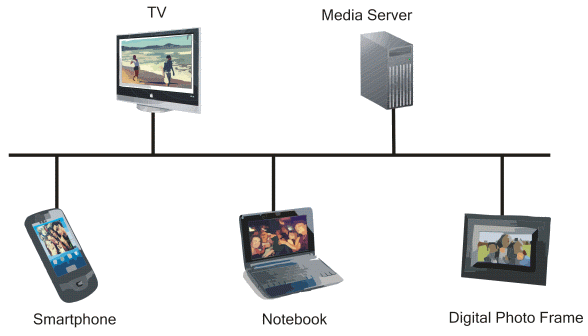 For further information please download the following PDF docments with further information or contact us !
Available immediately for the following Operating Systems:
Android
GoogleTV
Linux
Symbian
iPhone
Windows(32bit/64bit)
Brew/BrewMP available soon!